Online personal training is an excellent option for people who prefer to work out at home or have trouble fitting in a trip to the gym. Online personal training allows you to get customized workouts and fitness support in a way that makes sense for your lifestyle.
How does online personal training work, however? Do you get the same level of feedback and personalization from online and in-person training? In this blog, we'll cover the pros and cons of online training and explain what to expect from a session.
Online personal training is one of the ways AP Wellness Training & Consulting helps individuals nationwide meet their fitness goals. If you think online personal training might be a good fit for you, schedule a consultation.
What Do Online Personal Trainers Do?
Online personal trainers offer many of the same services as in-person trainers. The best ones will provide personalized workouts through a live session or on-demand video and help you track your progress. Exercises will be safe and challenging for your fitness level and tailored to your fitness goals. You'll also typically have access to your trainer between sessions via text, online chat, or email.
Online personal training models can vary widely between fitness professionals. For example, many online training sessions are held live through a tool like Zoom or Google Meets, which allows the trainer to give you feedback and correction in real time. Others, like AP Wellness Training & Consulting, design workouts specifically for you but then record the workout so you can complete it on your own schedule.
Another common type of online workout is non-personalized video programs, which aren't designed for your specific needs or body type. These are typically less effective.
Pros and Cons of Online Personal Training
Online personal training isn't right for everyone, but here are a few pros and cons to help you decide if you'd like to give it a try:
Advantages of Online Personal Training
Advantages of online personal training include:
Lower cost
Flexible scheduling, especially with prerecorded training options
Privacy
Accessible no matter where you live
You also get the usual benefits of working out with a personal trainer, such as effective workouts, accountability, nutritional advice, and more.
Disadvantages of Online Personal Training
Drawbacks that you may notice include:
Feedback on technique and form may be less effective
Less accountability since you may not be as concerned about canceling
Workouts can be limited by your space and equipment
You may also miss the social support and encouragement of working out in a gym with other people. However, the biggest disadvantage of online personal training is that you don't get the same level of interaction as with in-person sessions. If you aren't comfortable with technology or need a lot of feedback and correction, an online session may not be right for you.
Is Online Personal Training Effective?
Yes! Online personal training is a great option for many people and can be just as effective as in-person training. However, like any fitness routine, online personal training works best when you exercise consistently (at least three times per week) and combine exercise with proper nutrition.
Though you may not feel the same level of accountability with online training, your trainer will still be monitoring your progress to help keep you motivated.
The effectiveness of your online personal training program also depends on working with the right trainer. Check that your fitness professional is certified, insured, and has good reviews from their clients. You want to work with someone who knows what they are doing and can help you achieve results safely. 
How Much Does an Online Fitness Coach Cost?
The cost of an online fitness coach can vary widely depending on the trainer's certifications, experience, and the services they offer. For a month of online programming with AP Wellness Training & Consulting, you can expect to pay between $300-$600 a month. This includes custom workouts every week, nutrition advice, feedback, and ongoing support.
Whoever you decide to work with for your online personal training needs, make sure that you understand the services offered and that the trainer is reputable.
How to Set Up a Home Gym for Online Training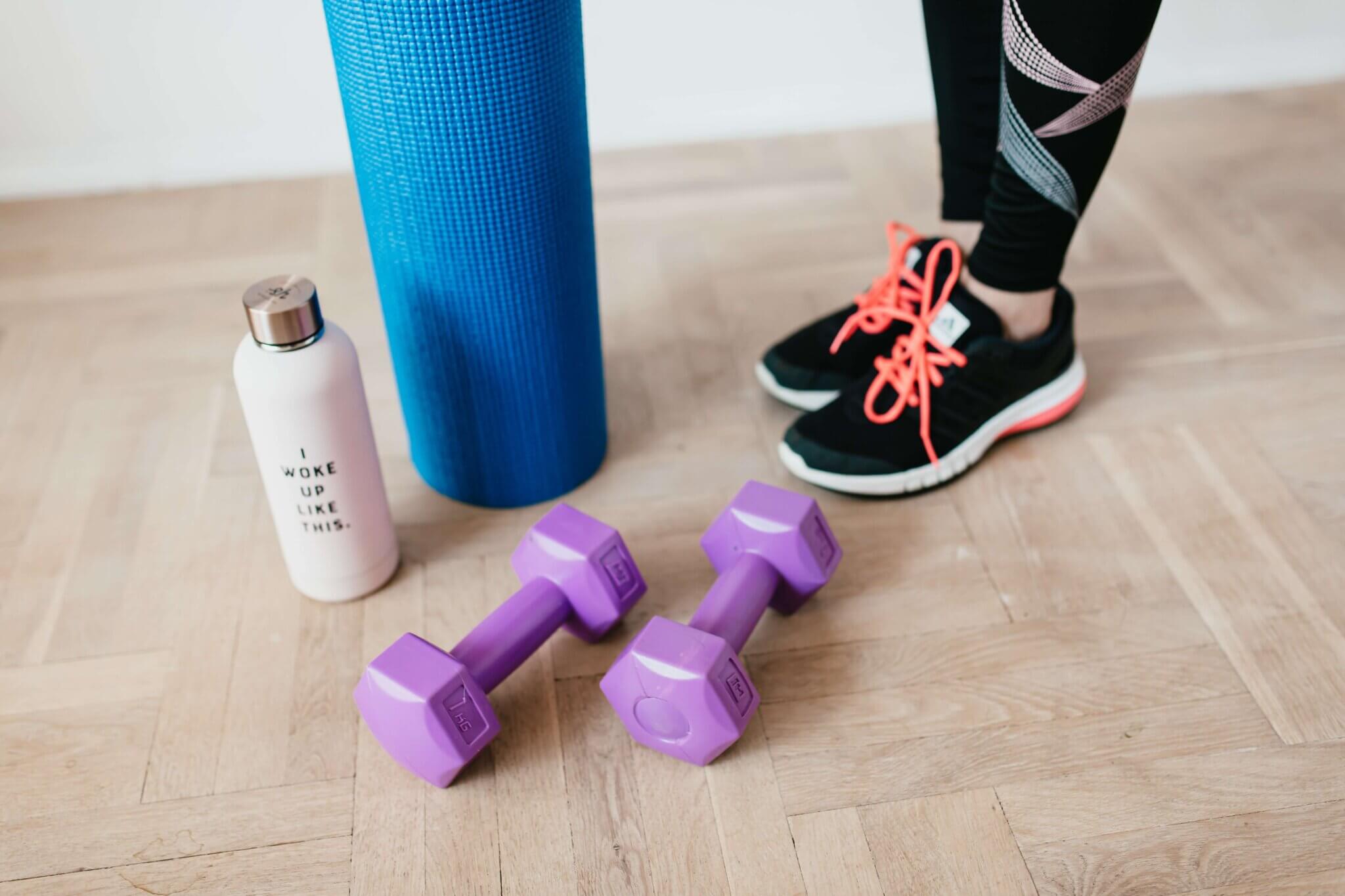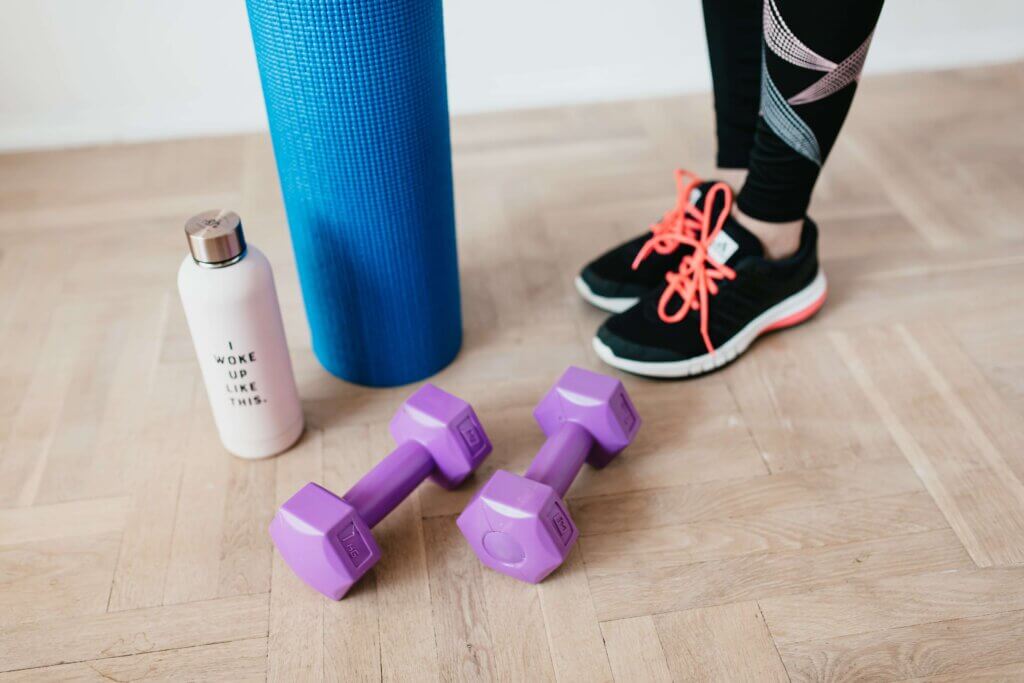 Most online trainers will work with what you have available, whether that's a few sets of dumbbells or a complete home gym.
At a minimum, you'll probably want some basic equipment like dumbbells, a resistance band, a yoga mat, and a step or stool for stepping exercises. You can also explore purchasing small pieces of cardio equipment like an exercise bike or treadmill.
Once you have the necessary equipment, make sure to arrange it in a way that is comfortable and safe. Designate a space for your online personal training sessions so that you can get into the habit of working out without having to move furniture or set up each time.
Finally, make sure to dress appropriately for your online personal training sessions. Wear comfortable athletic clothing and supportive shoes to help keep you safe, motivated, and ready for your workout!
Schedule an Online Consultation
Overall, online personal training is a great option for those who want the convenience and flexibility of working out at home but still need personalized instruction and support. With the right trainer and dedication, you can get great results without leaving your house.
Schedule a consultation today if you'd like to learn more about online training with AP Wellness Training & Consulting. First, we'll discuss your experience with exercise, current fitness level, and goals for the future. Then, if we're a good fit, I'll work on a custom fitness plan that will help you get results that you'll love!
In the meantime, check out my at-home workout template to get a headstart.