You want to build healthier habits around your diet and exercise, and you know that you need outside help to create a plan and stick to it. But with so many different types of fitness professionals to choose from, how do you know where to start?
Personal trainers, dieticians, and health coaches all have different specialties when it comes to helping you live a healthier life. So let's dive into what each type of fitness professional does and how to choose the right one for your particular goals.
What is a Personal Trainer?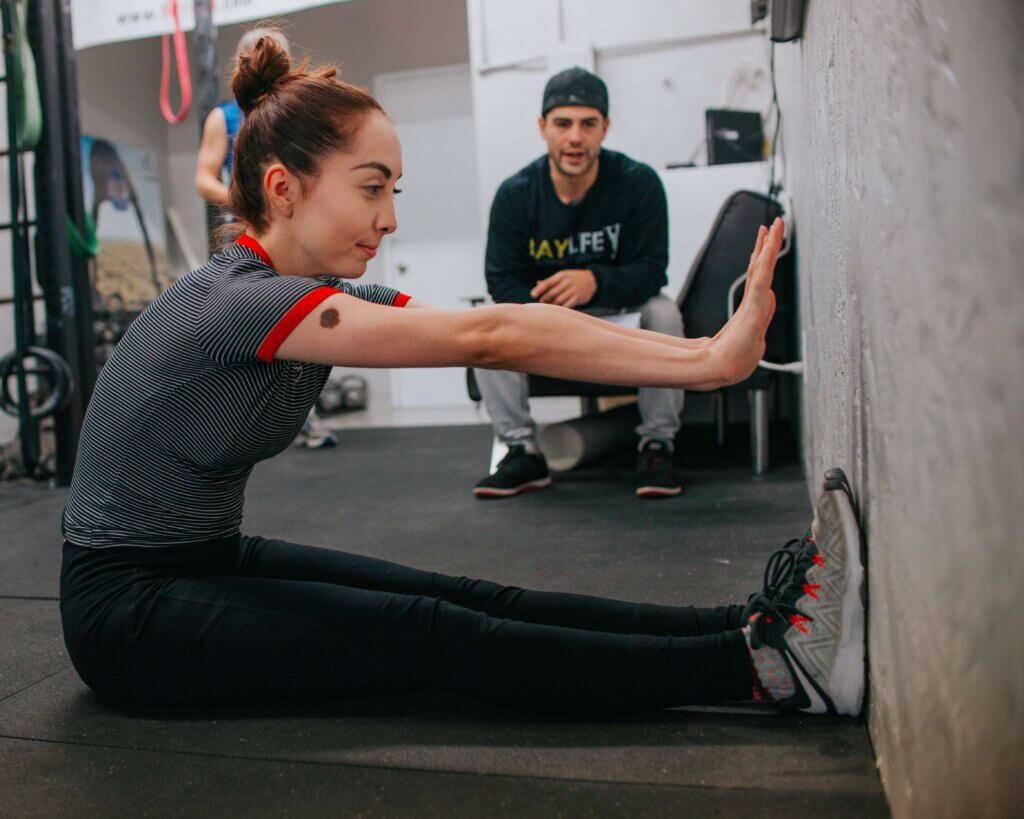 A personal trainer is an exercise professional who designs tailored workout plans to help you reach your physical fitness goals.
They typically have knowledge of nutrition and physiology and will work with you one-on-one or in small groups to teach proper form, technique, and safety when exercising.
Personal trainers provide accountability and motivation throughout the process, which can help you stay on track and reach your goals faster.
They also offer flexibility in their services, as they can come to you at home or in a gym setting. Online personal training is also rising in popularity, so you can get personalized support no matter where you live.
Requirements to be a Personal Trainer
Personal training isn't a very well-regulated industry, so it's important to carefully vet a personal trainer before starting a workout regime with them. Here are a few criteria to look out for:
A four-year degree, particularly in a related field, such as biology or anatomy
A personal training certification that is accredited by the National Commission for Certifying Agencies, which includes certifications from NASM, ACE, and ISSA
Good reviews from past clients
A personality that meshes well with yours
Experience helping clients with goals similar to yours (e.g., weight loss, athletic performance, muscle gain, etc.)
What Can a Personal Trainer Help With?
You should work with a personal trainer if…
You're bored with your current workout routine.
You're not seeing the results you want from your workouts.
You have a pre-existing injury that prevents you from doing certain exercises.
You need one-on-one support during your workouts.
You want to set specific fitness goals and track your progress.
What is a Dietitian?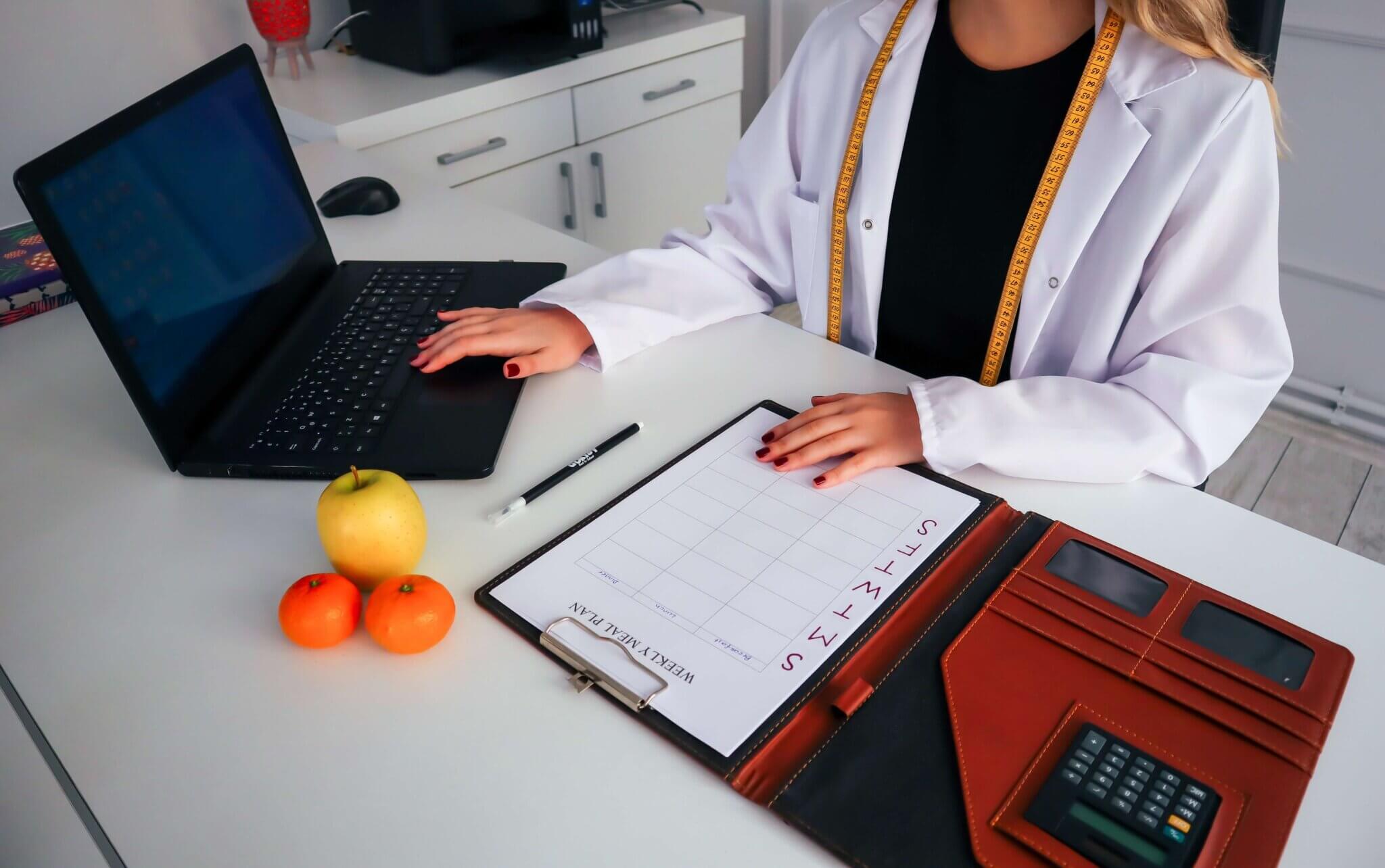 A dietitian is the only type of health professional who is legally qualified to treat nutritional problems. They help with eating disorders, allergies, disease management, weight loss, and more by prescribing custom meal plans for their clients. Dietitians deeply understand food and nutrition sciences, food systems management, anatomy, biology, chemistry, and more.
A registered dietitian can work in:
Hospitals and other medical settings
Sports nutrition
Food-related industries, like restaurants or packaged food manufacturers
Private practices
Requirements to be a Dietician
To become a registered dietitian, you need a bachelor's degree in nutrition or dietetics. Other requirements include:
It's important to note that not all nutritionists are registered dieticians. In many states, people can call themselves nutritionists with little to no formal training, so make sure you choose a reputable fitness professional to help with your nutritional goals.
What Can a Dietician Help With?
You should work with a dietician if…
You want to lose or gain weight in a healthy way.
You need help understanding the basics of nutrition and how it affects your body.
You have food allergies, chronic diseases, or nutritional deficiencies.
You want to improve your eating habits and create a healthier lifestyle.
What is a Health Coach?
A health coach, also known as a wellness coach or lifestyle coach, helps people identify and overcome any physical, mental, or emotional barriers that may be preventing them from reaching their goals.
Health coaches are not medical professionals, so they don't diagnose or treat diseases. They also do not give medical advice or nutrition recommendations. Instead, they focus on helping you develop healthy habits, such as exercise and meditation, that can improve your overall health.
Health coaches are great for people who know what steps to take to improve their health but have trouble following through. Your health coach will help you set S.M.A.R.T. goals and create an actionable plan to meet them.
Requirements to be a Health Coach
Most health coaches have a background in psychology, counseling, nursing, nutrition, or fitness. However, these qualifications are not always required. Some health coaches only need an online course or certification program to become certified.
When choosing a health coach, look for:
A degree or certification from an accredited school or program.
References from satisfied clients.
An approach and philosophy that aligns with your needs.
What Can a Health Coach Help With?
You should work with a health coach if…
You want to make lifestyle changes but don't know where to start.
You need help with motivation and accountability.
You have difficulty setting and achieving goals.
You want to optimize your overall health and create a balanced lifestyle.
You don't need a personalized diet or exercise plan.
Which Fitness Professional is Right for You?
I hope you feel more equipped to choose the right fitness professional for your unique goals and lifestyle. Whether you need nutrition help, behavior modification strategies, personalized workout plans, or some combination of the three, there's a fitness professional who can help.
At AP Wellness Training & Consulting, for example, I provide custom workout plans, goal setting, accountability, and nutrition education. The only thing I can't do is prescribe a meal plan for your specific dietary needs. So contact me today if there's any way I can support your fitness journey.